•Convert tree to matrix



Normalise function inserts self-transitions as needed.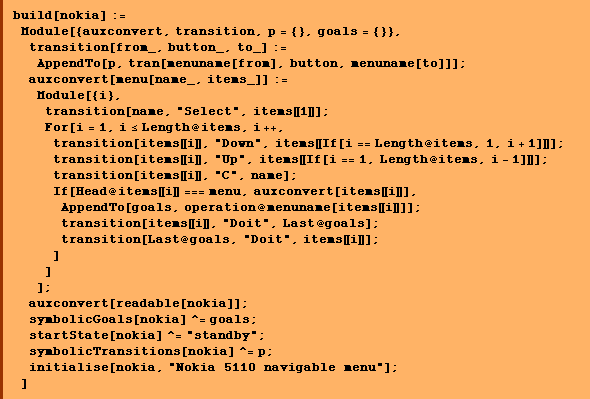 Utilities for creating state vectors from state names.
•Matrix definitions
These are the button names in the device.

Number of states.

Define useful matrix names. The Nokia's actual Navi button is a combination of what we've called Doit and Select.

•Find identities and interesting facts
































































---
Converted by Mathematica (May 2, 2003)